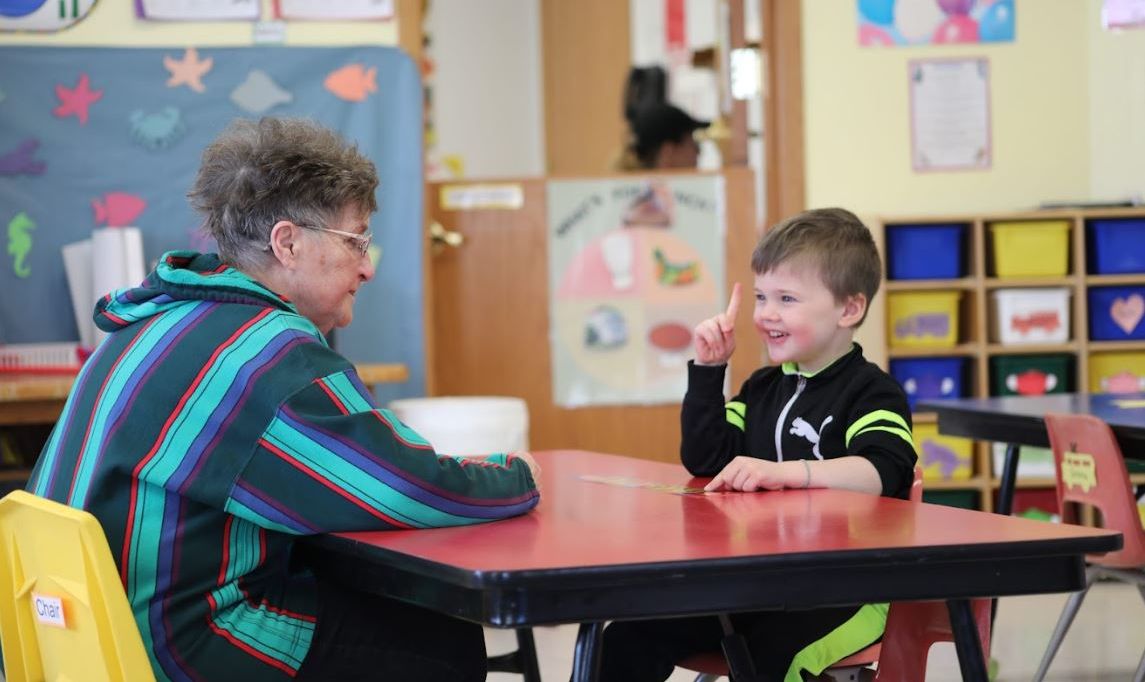 Above: One of our regular Head Start volunteers works with a child on numbers. HACAP's Head Start program prides itself on school readiness and assess children in the fall, winter, and spring to best prepare them for Kindergarten.
Give Your Child a Head Start
Head Start provides comprehensive early childhood education for children ages 3-5. The program incorporates health, nutrition, and parent involvement services to low-income children and families and is completely FREE!
Why Head Start?
Quality education at no cost for children ages 3-5

Additional support services and screenings

Increases school readiness
How to Apply
STEP 1
Download the fillable Head Start Application below and fully complete.
STEP 2
Attach files of your income verification and IEP/IFSP documentation (if applicable) along with your completed application in an email.
STEP 3
Acceptance of Applications
If your child is offered a spot in our program both a letter and a phone call will go out to the family notifying them.

For questions about our program, or to follow up on an application, please call our Head Start Office at (319) 393-7811 and press 3.
---