HACAP Hero - Danielle Meyer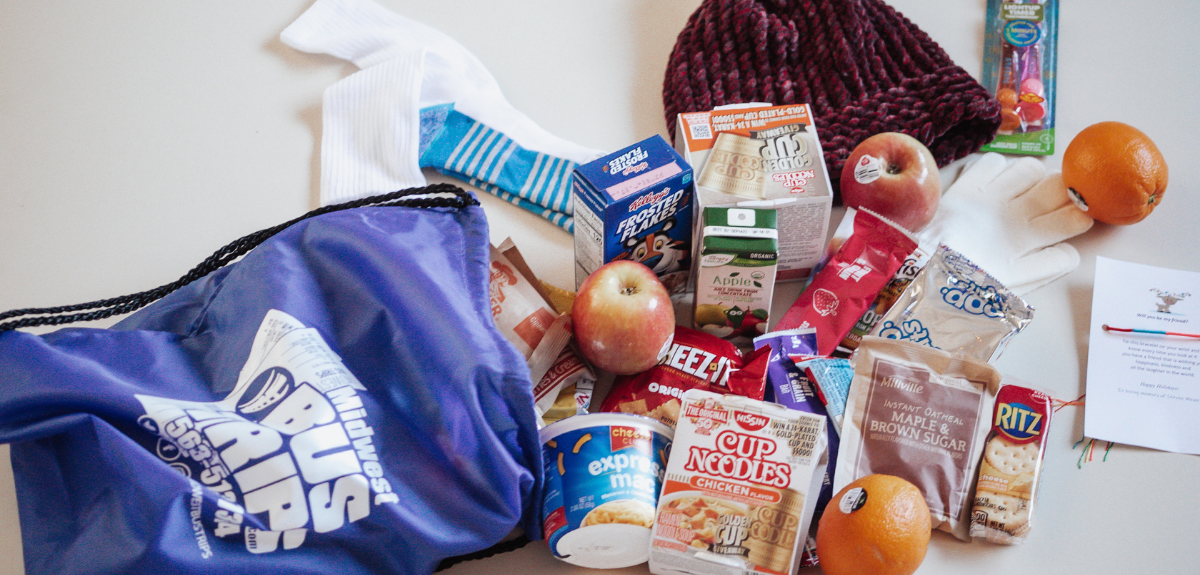 While the world is full of people in need year-round, there is no time more apparent than during the holidays. For every smiling family enjoying the holiday break, cuddled around a warm fireplace with a massive pile of presents under the tree, others are struggling, simply wondering where their next meal is coming from.
In 2015, Danielle, a former Head Start Employee, understood just how important a full belly was, especially over the holiday break. She knew she wanted to make an impact with this knowledge, but how? As Danielle reflected on her time at Head Start, she remembered when her father had adopted their classroom during the holidays and how she still felt the joy that experience created. This memory sparked an idea of giving back, a bag full of food and winter supplies to keep children's bellies full and their feet warm.
With the help of family and friends, including her father and daughter, they kicked off their first-holiday drive to collect foods that children love, locally made hats, socks to match their personality, and small gifts to brighten their day.
Belly Bags, the creative name behind the project, is a community-wide initiative that provides the gift of nourishment and creates the magic of the season. First, they start collecting foods from families, friends, and businesses every fall. Then, as the holidays approach, their favorite part begins - the packing. Thousands of items are organized into groups, and one by one, with her family's help, the bags are packed carefully and lovingly to the brim.
"It's a good feeling as a mom when packing; you interact with your whole family, you are in it together, everybody is participating, and it brings people together - that is my favorite part."
After the bags are piled high and ready to go, the real fun begins. Every year their family, friends, and local law enforcement pack their vehicles full and visit the Head Start Classrooms decked in holiday gear, ready to add some cheer. As we watched them enter the classroom with full hands, the children were beaming with excitement, prepared to take a peek inside. The children chose hats and mittens to suit their personalities, and they lit up with happiness as they were each given a sneak peek of what was inside. Each bag is full of items, including granola bars, pasta, crackers, oatmeal, fruit cups, fresh fruit, and more.
Belly bags continues to hold a special place in their families' heart, but this year, even more so. Following the passing of Danielle's father this year, they wanted to add a special gift to the bag, a bracelet with a special note in remembrance of him - the co-creator of the belly bag and the man who sparked Danielle's joy of giving.
---