Inspiring Impact - Meet Evelyn, our Intern on a Mission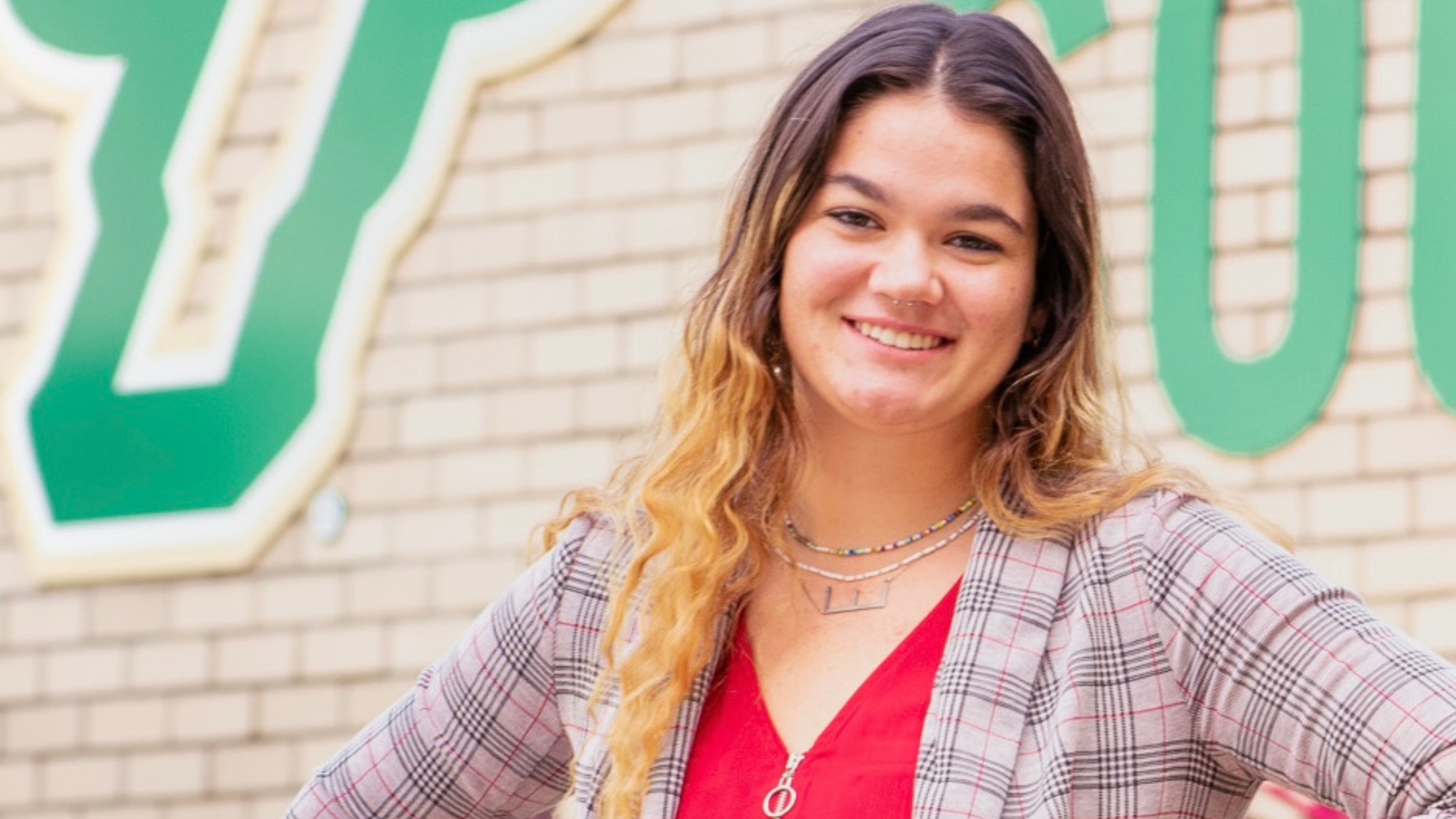 Here at HACAP, we pride ourselves on our talented and dedicated team, and Evelyn, our newest intern is no exception.
As the Food Reservoir Marketing Intern, Evelyn brings a unique perspective and enthusiasm to her role. Join us as we delve into Evelyn's journey, her aspirations, and the exciting experiences she's had during her time with HACAP thus far.
Background and Passion:
Evelyn is currently a student at the University of South Florida, majoring in Economics with a minor in Public Service & Leadership. When asked about her dream career, she enthusiastically shares her passion for managing food allocation at a large food bank. Evelyn's desire to make a difference and ensure that food reaches those in need is truly inspiring.
Challenges and Growth at HACAP:
While interning at HACAP, Evelyn has had the opportunity to contribute to the organization's Eastern Iowa Freedom from Hunger initiative. She appreciates the freedom she's been given to organize and bring new ideas to the table. However, this freedom also presents challenges, as she invests time brainstorming and getting creative. Nevertheless, Evelyn embraces these challenges as opportunities for growth and innovation.
Excitement and Goals at HACAP:
One of the aspects Evelyn is most excited about during her time with HACAP is the opportunity to restore Eastern Iowa Freedom from Hunger to its pre-COVID glory. Being part of this transformation and witnessing the impact firsthand is incredibly motivating for her. Evelyn eagerly anticipates seeing the final donation totals, knowing that her contributions will have made a significant difference.
Fun Facts:
Fun Fact 1: What is something unique about you (a fun fact) that few people are aware of?
Evelyn reveals that she saves up and embarks on solo travel adventures, embracing the joy and freedom of exploring different parts of the world. From spending two months in Tanzania to immersing herself in Bali for a month and even taking a solo trip to Chile during spring break, Evelyn's wanderlust knows no bounds.
Fun Fact 2: What's your most-used productivity hack?
Evelyn reveals her addiction to Notion, a digital tool that has become her go-to for effective planning and organization. With her life scheduled out months in advance, she skillfully avoids feeling overwhelmed, especially when juggling her intern duties and academic workload.
Fun Fact 3: How would your friends describe you?
Evelyn's friends lovingly describe her as someone who effortlessly connects with everyone she encounters. Whether it's running into familiar faces on campus or stopping to check in with friends along the way, Evelyn's genuine interest in others shines through. 
Fun Fact 4: What do you do when you are alone in your car?
Evelyn's car rides become personal concert experiences as she listens to a playlist featuring Taylor Swift's entire discography. With each trip, she immerses herself in the enchanting melodies, creating a soundtrack for her journeys.
Evelyn's dedication, passion, and vibrant spirit have already made a significant impact during her time as HACAP's Food Reservoir Marketing Intern. Her aspirations to manage food allocation at a large food bank and her commitment to making a difference are truly commendable. We are proud to have Evelyn as part of our team, and we can't wait to see the incredible contributions she will continue to make at HACAP and beyond.
---