Iowa Local Food Purchasing Assistance Program (ILFPA) Increases Access to Local Food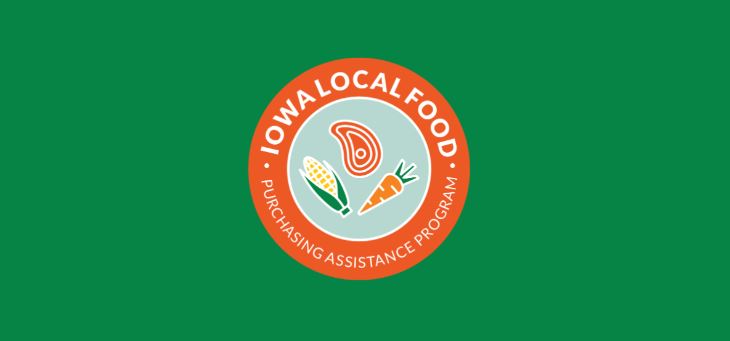 August 29, 2022
The Iowa Local Food Purchasing Assistance Program (ILFPA) is increasing access to local food and improving supply chain resiliency through partnerships with local producers and underserved communities. Funds will be provided for Iowa Food Hubs, Food Banks and Meskwaki Nation to purchase food that will be distributed free of charge to underserved communities.
All farmers/producers wishing to sell local foods through this grant will need to complete a producer application. The application can be found
here
.
###
About LFPA
The USDA Agricultural Marketing Service established the Local Food Purchase Assistance Cooperative Agreement Program (LFPA). The LFPA program is part of the "Build Back Better" initiative, authorized by the American Rescue Plan. The purpose of this program is to maintain and improve food and agricultural supply chain resiliency within state and tribal governments to support local, regional, and underserved producers through the purchase of domestic local foods.
The cooperative agreements will allow for state and tribal governments to procure and distribute local and regional foods and beverages that are healthy, nutritious and unique to their geographic area. The food will meet the needs of the population, and serve feeding programs, including food banks, and organizations that reach underserved communities. In addition to increasing local food consumption, funds will help build and expand economic opportunity for local and socially disadvantaged producers. Through this program, producers will be able to sell to food access organizations through food hubs and food banks.
---