2021 Chris Carman Friend of Children Award Recipients Announced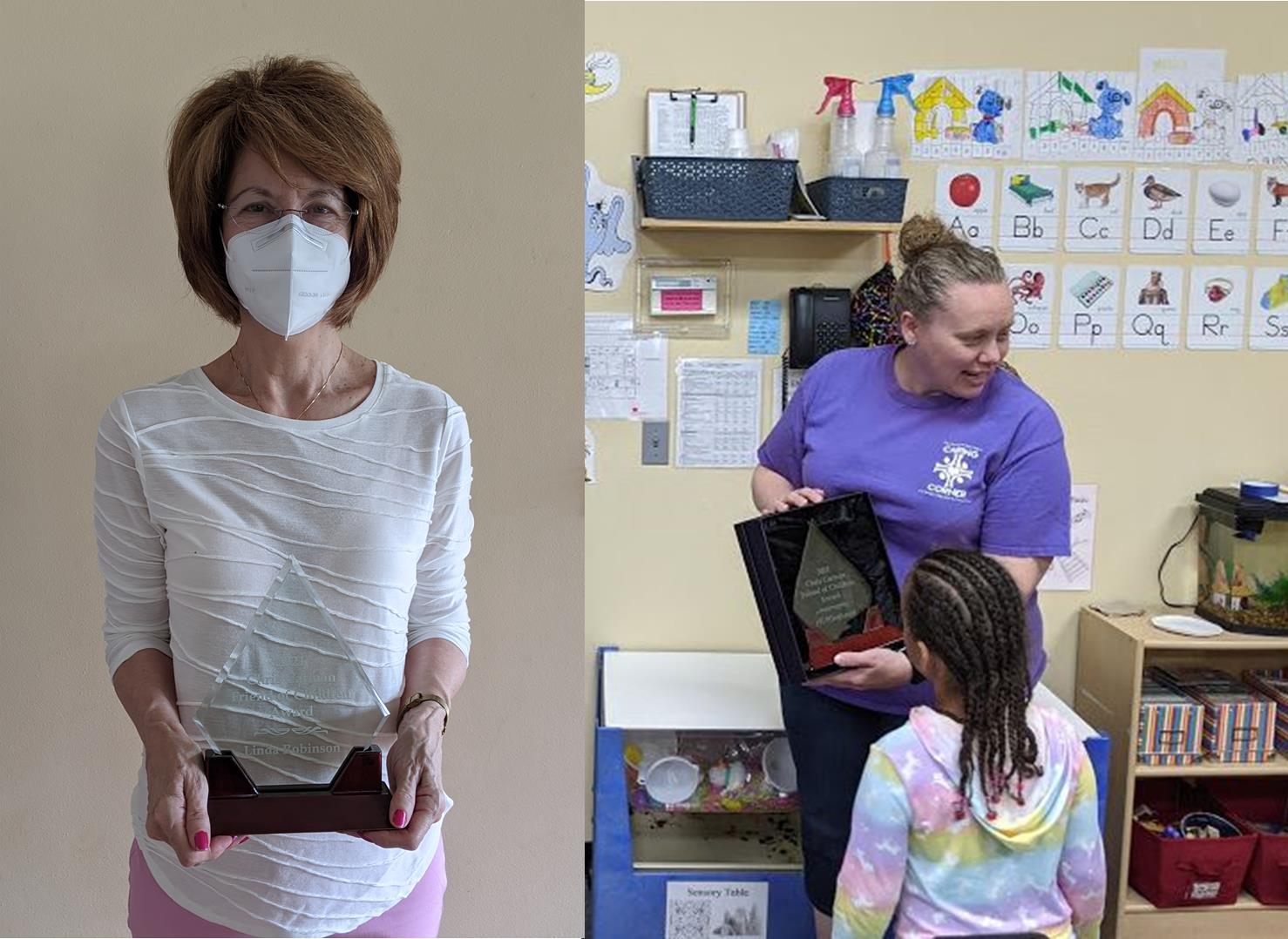 HIAWATHA, Iowa – July 6, 2021 – Registered home childcare provider, Linda Robinson, and Caring Corner Center Teacher, Jill Pflughaupt, have both been named the 2021 Chris Carman Friend of Children Award recipients by the HACAP Paces to Quality program for their dedication and service to caring for children in our community.
Linda Robinson (top left) has been a dedicated home provider and active board member for a local child care association for 37 years. Robinson participated in programs such as becoming a QRS rated level 4 provider, CACFP, Paces 2 Quality, and many others over the years. When talking with Robinson, she expressed to our staff that teaching children manners and basic skills (like walking and talking) along with watching them learn and grow has been her biggest reward. Robinson is set to retire in June and looks forward to a life of travel and leisure.
Jill Pflughaupt (top right) has been going above and beyond by getting preschoolers ready for Kindergarten since 2000. Pflughaupt exceeds creative curriculum with engaging field trips and special holiday themes for the children. Parents of former students have commented many times in regards to the major impact Pflughaupt has made in preparing their children for Kindergarten. Pflughaupt takes every opportunity she can to find educational ways to engage children and is well loved by all the children.
The Chris Carman Friend of Children award started in 2004 with Carman being the first recipient. Carman has spent a lifetime of helping young children through his work with HACAP's Head Start program and Linn County Child Development Center (LCCDC) as their Center Director before retiring. Carman was named National Director of the Year while at LCCDC and is an example of someone who has advocated, taught, and mentored many to better the futures of countless children in our community.
HACAP's Paces to Quality program assists home and center-based child-care providers through professional development, home visits, equipment grants, and more. Funding for this program is provided by Linn County Early Childhood.
###
---