Whitney Sanger joins HACAP as Creative Communications & Development Director
February 4, 2021 - Hiawatha, Iowa – HACAP named Whitney Sanger as Creative Communications and Development Director. Sanger will provide strategic and innovative creative direction for internal and external agency initiatives and marketing strategies in alignment with the HACAP mission and vision.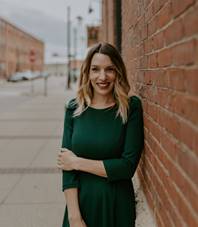 "I am beyond humbled to be a part of the HACAP team, its mission and visionary future. While in this role, I look forward to sharing HACAP's authentic stories and the impact this organization has for the many individuals, organizations and communities they touch", Sanger said.
Sanger's passion for community is paired with a strong background and experience in marketing, communications & outreach for the non-profit sector. In her most recent role as Sales Manager at Travel Dubuque Sanger has gained a strong grasp of creative communication strategies that engage, inform and build connections. In addition to her successes at Travel Dubuque, Sanger is the co-founder of a Dubuque County based nonprofit, Project Rooted, an organization that focuses on food insecurities and education for children in Dubuque County. Beyond her professional careers, she is an active member of society and her community through the non-profit boards and commissions in which she serves including the Young Professionals of Dubuque, Women's Giving Circle, Dubuque County Food Policy Council, Resilient Community Advisory Commission for the City of Dubuque and more.
HACAP is pleased and excited to welcome Sanger onto our corporate leadership team.
###
---