Join Our Local Scouts in Feeding Eastern Iowans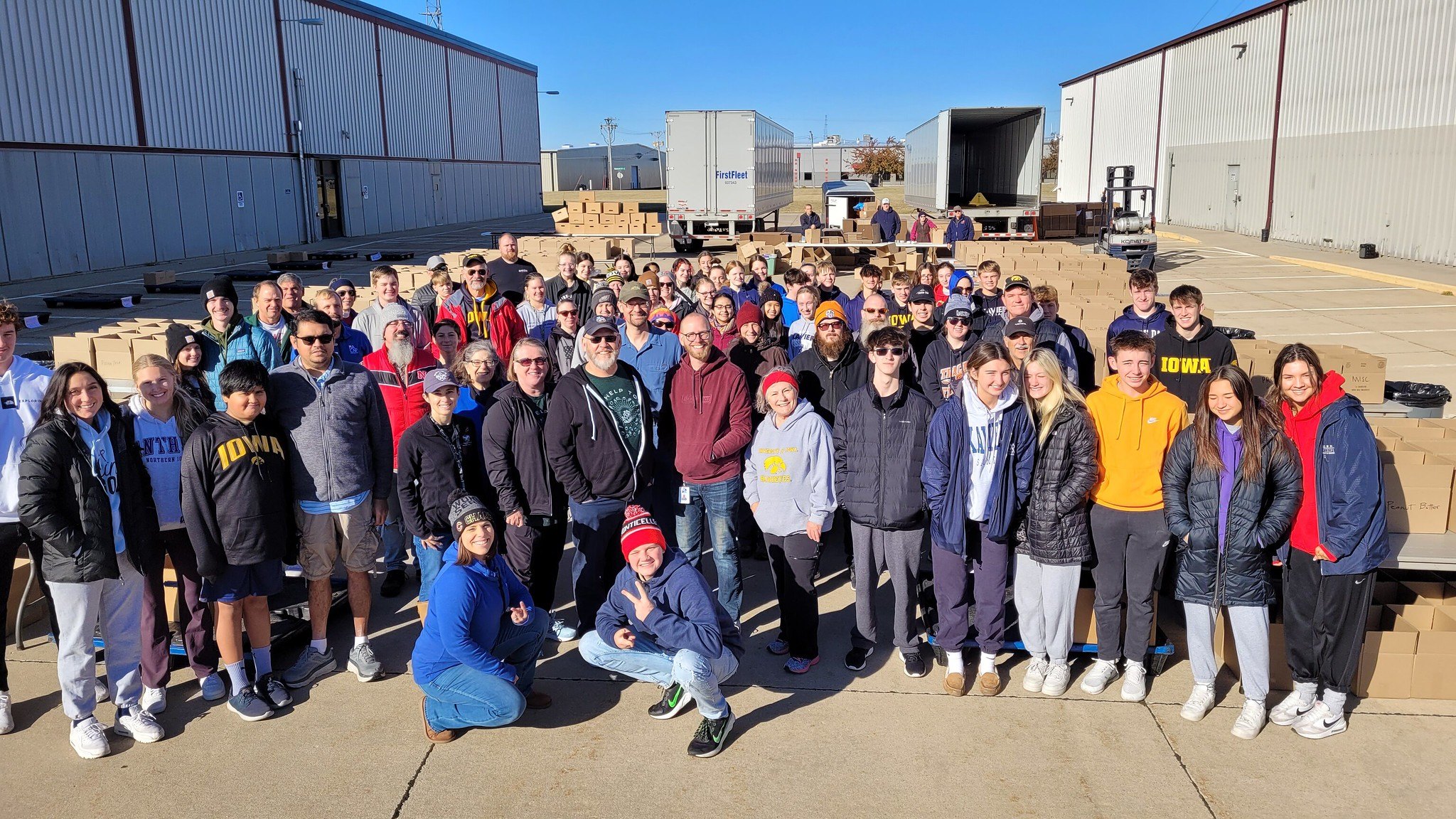 Above: Volunteers played an important role in sorting all of the donations we received! This helps our food bank distribute the food as quickly as we can out into the community where it is needed most. Thanks again to all of the students and individuals who make this happen!
Published: June 26, 2023 | 10:21 AM CDT
The BSA Hawkeye Area Council will be out again for their annual food donation collections benefiting HACAP's Food Reservoir on Saturday, October 28, 2023. On average, the Scouting for Food Drive typically collects over 93,387+ pounds of food from Cedar Rapids, Iowa City and its neighboring areas. This translates to over 77,823+ meals that will be served for those who need it most during the winter season.
Didn't get a bag delivered to your home? No extra food or not enough time to buy donations? Please give a monetary donation! Every $1 donated = 5 meals purchased!! HACAP's buying power stretches your money to buy the most food possible. HACAP will then distribute the food to their 350+ food pantries in their 7 county area. All food donations will be kept local!
For more information on the BSA Hawkeye Area Council, please visit their website at hawkeyebsa.org/scouting-for-food.
---